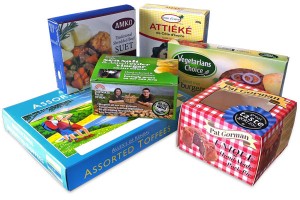 There are a lot of different industries that can benefit from tray formers and sealers. Some of these industries use other methods of packaging, as well. But for these companies, some trays are produced for shipment and distribution. Here are three of the industries that are most likely to benefit from tray formers and sealers.
Food and Snack Industries
Some foods and snacks often come in trays that are perforated for enjoying one portion at a time. These foods and snacks could be packaged in other ways, but often the trays are the most efficient way to package these foods and snack products. Our tray formers and sealers are made of sterile stainless steel so that you can use them to package foods.
Personal Care Industries
If you manufacture personal care items such as makeup, creams, lotions, bath oils and salts, and other items, you may benefit from a tray former and sealer. You can use our tray formers and sealers to create organized trays of these products for easy consumption by your customers. Because the equipment is easily kept sterile, your products will not be diminished by using our tray formers and sealers.
Supplements and Pharmaceuticals
There are many companies out there selling herbal supplements, medical supplies, or pharmaceuticals. These companies can greatly benefit from tray formers and sealers because these trays can be made to contain a single dose of the product. 
If you are starting a new business in one of these industries, allow us to show you how our machines can help you succeed. Contact us today for more information or to get started.