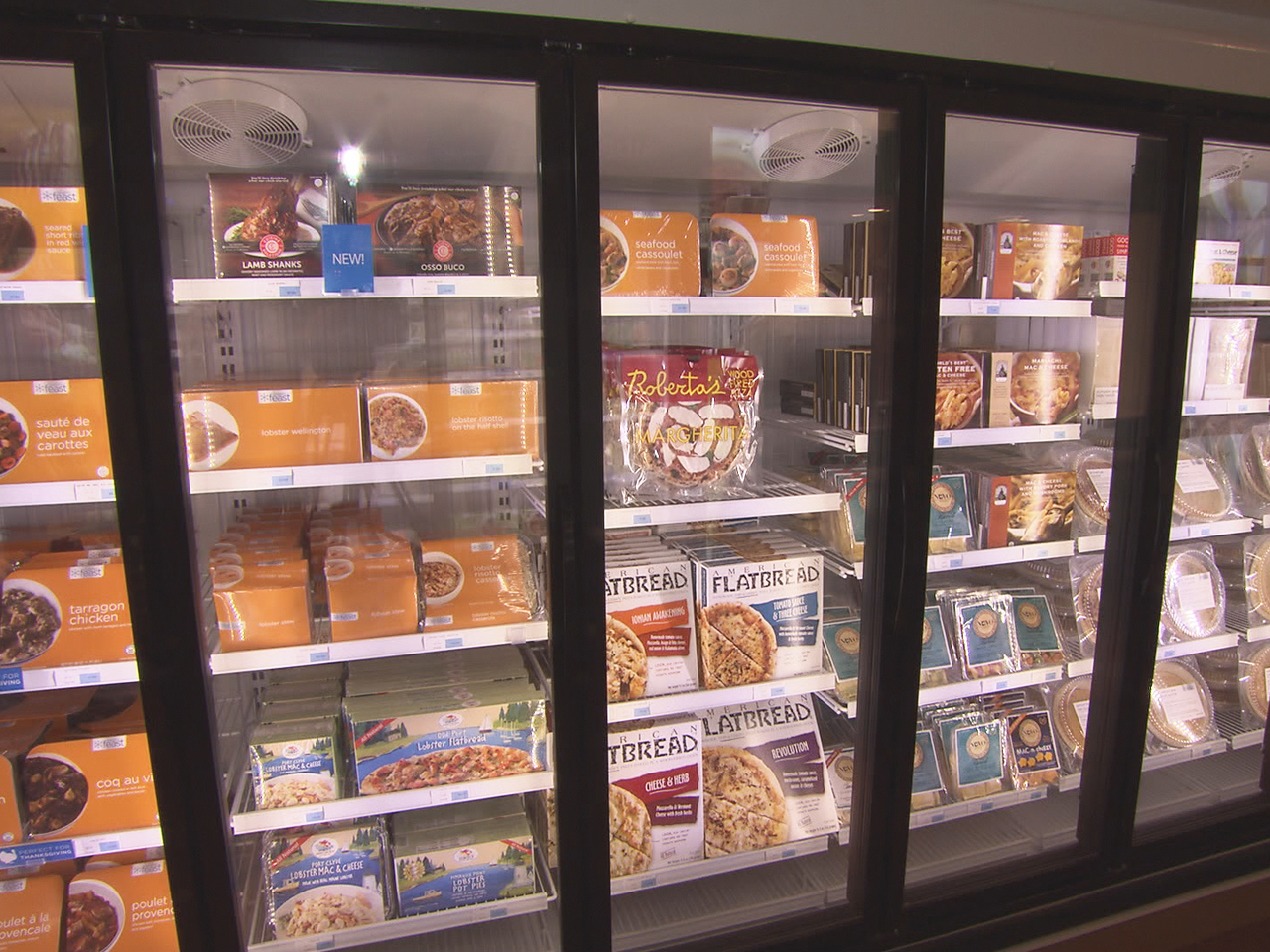 Cartoning, Trayforming & Case Packing for the Home Goods Industry
Econocorp provides simple, compact, and affordable packing systems for the frozen foods industry. Packing everything from frozen pizzas to frozen fruits, Econocorp has the capability to meet all your packaging needs. Check out the videos below for different applications of machinery within the frozen foods industry. Please note that machines offerings are not limited to ones shown on this page.
Frozen Foods Solutions
---
Spartan Cartoner
The Econocorp Spartan automatically erects cartons out of a magazine, then either loaded manually by an operator or the option to be fully automatic, and finally glue sealed. At about twice the footprint of the E2000, the Spartan offers twice the throughput. This system can package frozen pancakes, frozen pies, and many more.
Frozen Pizza with Spartan
---
Econocorp Trayformer
The Econocorp Trayformer takes a flat blank and erects the flat blank into a tray. The tray is then discharged onto a belt conveyor to be manually loaded by an operator. This system can erect trays to be packaged with frozen fruits, ice cream bars and many more.
Frozen Fruits and Vegetables with Trayformer
---