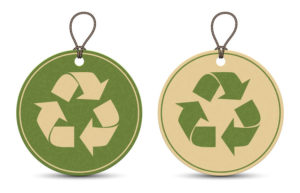 Every business, whether small or large, should be concerned about their impact on the environment. Manufacturing naturally leads to the use of resources. It is important to minimize your impact on the environment whenever possible. As an environmentally conscious business, you will reap many benefits of going green with your cartons.
Marketing Boost
Being able to boast that your cartons are fully recyclable can be a boost to your marketing. Surveys have shown that more people are concerned about the environment and climate change than ever before. This leads to consumers looking for businesses that are environmentally conscious. You can really boost your marketing reach by making all your packaging materials recyclable, and advertising how to recycle them to your customers.
Landfills are Overflowing
Landfills are filling up faster than ever before, even with the increased recycling efforts of the last few years. This is becoming a very large problem, and it is a contributor to climate change. It is important that as much recycling occurs as possible for a more sustainable waste disposal. By using recyclable cartons, you will be able to do your part to limit the impact of overflowing landfills.
If you are interested in learning more about our recyclable cartons or carton machines, please contact us today or visit our website for more information. We will be happy to help you find the right carton and packaging machine for your business needs.