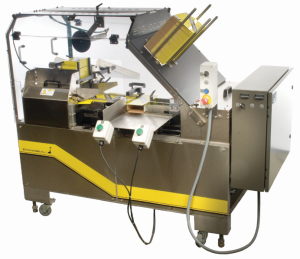 Craft brewers face some unique challenges. Your production level probably isn't very high, so a fully automated larger machine like the Pegasus cartoner isn't necessary. At the same time, anything you can do to make your production and carton process more efficient is a bonus to your bottom line. The E-System 2000 cartoner is a great option for craft brewers for a number of reasons.
Manual or Automated
The E-System 2000 cartoner has both automated and manual features. You can choose to manually load cartons, or you can get a conveyor belt added and have products loaded automatically. The closure of the cartons is completely automated, and the finished product is ejected from the machine at a comfortable working height. This allows you ultimate control over how your cartons are loaded.
Faster Carton Loading
Loading and sealing cartons by hand can be time consuming, and you may not have the resources you need to do so. The E-System 2000 cartoner will carton up to 25 cartons per minute. While this may not seem like a large amount, for most craft brewers it is more than sufficient. It is also much faster than doing it by hand, and also takes a lot less effort.
Easily Stored
When you are not using the E-System 2000 cartoner, it can be easily stored out of the way. The entire carton machine is only 78 x 32 inches in size. This makes it convenient to push out of the way when you are between batches of your craft brews and do not need the equipment in the way.
If you are a craft brewer looking for ways to automate your processes and make them more efficient, contact us today for more information about the E-System 2000 cartoner and our other products.