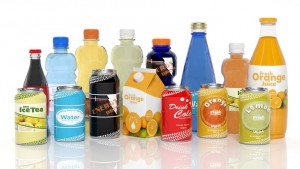 Regardless of what product you create, you will need to be able to package that product efficiently for distribution to your retailers or direct customers. Creating an efficient and eco-friendly packaging process is best for your bottom line as well as the environment. Here are some ways that we can help you streamline your packaging in an environmentally conscious way.
Cartoners with Automatic or Manual Settings
All of our cartoners offer the ability to be operated automatically or manually. Automatic operation allows you to be more efficient when producing a large number of packages at one time. On the other hand, the manual option allows you to package only a few packages without using too much electricity or power, which is better for the environment and easier on your utility bills.
Recyclable Cartons
We offer both top load and end load cartons that are able to be completely recycled. You can promote your recyclable cartons to your customers to encourage them to recycle their cartons when they are empty. Not only are the cartons made of recyclable cardboard or paperboard, our cartoners can also close the cartons with hot air closure rather than hot glue so that the entire carton is recyclable.
Multiple Machines for Your Needs
Whether you have a small operation or a larger one, we have the cartoners and case packers that you need to streamline your packaging process and make it more efficient than ever before. Efficiency also means less manpower and less energy spent cartoning and packaging your products for distribution.
If you are interested in learning more about how we can help you go eco-friendly and efficient, contact us today for more information.