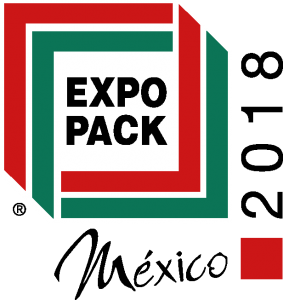 The average consumer may not always consider the systems required to achieve reliable and attractive product packaging and cartoning, but companies like Econocorp specialize in it. This is why Econocorp will be participating in two major international packaging expos this June. Here's everything you should know about these exciting upcoming events!
EXPO PACK Mexico 2018: June 5-8
EXPO PACK Mexico facilitates contact with more than 1,000 companies that offer the latest advances and solutions for the packaging and processing industry, making it one of the largest of its kind in Latin America. As a buyer, your company can gain a major competitive advantage in the market by attending EXPO PACK and visiting companies like Econocorp.
At the expo, you are able to see machinery in action, discuss your specific needs with technology providers, and learn how to exercise best practices through the innovations of your industry. With 19,300 square meters of exhibition floor space, you will need every hour of the expo's four days to explore and benefit from everything available.
ProPack Asia: June 13-16
Located in Bangkok, Thailand, this international processing and packaging technology event is the largest event of its kind in Asia. In fact, it is Asia's very best platform to connect the region's rapidly expanding processing and packaging industries. It delivers the highest quality and quantity trade buyers, the greatest number and selection of international suppliers, and the best showcase of latest technology and innovations.
This year, ProPack will host 1,570 participants from 41 countries and 44,690 trade visitors from 74 countries. Industry zones include range from drink and food to pharmaceuticals and cosmetics. Whatever you need, the ProPack will offer countless technology and packing solutions for your business!
Econocorp is excited to participate in the EXPO PACK Mexico and ProPack Asia this June. As a recognized worldwide leader in cartoning, tray forming, and casepacking for moderate and lower production volumes, Econocorp will have a display at each expo to help provide important packaging solutions. Call (781) 986-7500 to learn more.