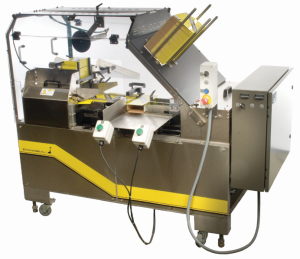 Many craft brewers have low to moderate production volume, but that's no reason to not automate your processes to be more efficient. You don't have to do things the hard way just because you have limited space and a low production rate. Here are some of the best carton machines for craft brewers that can save you time and money.
TwinSeal Carton Gluer
This carton sealer only seals one carton at a time, but it does so in a mostly automated way that produces a higher quality seal. Even though the machine is not completely automatic, you can glue 5 to 10 cartons per minute with this machine.
E2000 Cartoner
The E-System 2000 cartoner is a wonderful way to automate your process and help you increase your volume from a small brewer to a more moderate volume. This cartoner can complete 15 cartons per minute. It automatically loads and forms the carton, can have the option of automatically loading the carton, and seals the carton delivering it on the other side of the machine at a convenient working height. The machine is only 78×32 inches, making it a great solution for smaller spaces.
Econocorp Tray Former
While not technically a cartoner, the Econocorp tray former can be a great asset to your craft beer packaging. It erects, loads, and seals trays of cans. It is ideal for 24-pack trays. This can be a cost effective way to package your beers, and it is fairly fast at a rate of 25 trays per minute.
If you are a small craft brewer looking to expand your operation, contact us today to learn how we can help you set yourself up for success.