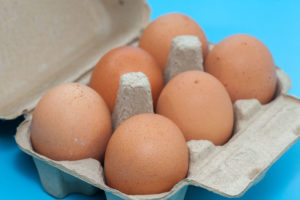 Foam trays have long been used by the food industry to transport and protect foods during transport and distribution, but foam is one of the biggest enemies of the earth's environment. Foam doesn't break down and seems to last forever. If you want to provide more sustainable packaging, there are other protective tray alternatives that can be used.
Custom Thermoformed Trays
Thermoformed trays use primarily corrugated cardboard and an easily moldable plastic. These are formed, filled, and sealed as the product moves through the machinery. Although the plastic may not be recyclable, the corrugated portion will be.
Corrugated or Paperboard Trays
If food or items don't need to be compartmentalized, you can easily get a tray former that will accommodate paperboard or corrugated trays. These trays are more simple, with glued corners and edges, and a flip lid that is sealed over the product to protect it. These trays are completely eco-friendly and recyclable.
The Future of Tray Forming
Many other sustainable materials are being investigated for use in tray forming for the food and home goods industries. One option that may become more common soon is mushroom based packaging. This packaging is completely biodegradable and can be thrown into the recipient's compost pile. There are also options being explored using hemp and other plant-based plastics and cardboard.
If you are looking for innovative solutions in sustainable tray forming, contact us today to learn how our machines can help you grow your business.