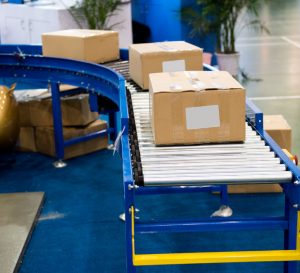 The trade shows have been canceled, and almost every manufacturer or distributor of consumable products has experienced some type of downturn with the pandemic economy. But that doesn't mean there aren't opportunities for you to take your business to the next level. And even though we are working mostly on a remote basis, we are still here to help you take your business where you need to go.
Our salesmen and project managers are still here to assist you.
We are still here and ready to help you find solutions to your case packing needs. Not sure what equipment will work best for your product? Not sure how you want to sell your product, by weight, volume, or other means? Our experts are here to assist you.
We can take information about your production operation, products, and target markets and help you find packaging solutions that meet your needs. We work with businesses and operations of all sizes, and we can help your company launch a new product regardless of your share of the market.
Ecofriendly solutions are available.
At Econocorp, we are all about being eco-friendly. All of our packaging machines are designed to be used with recyclable materials such as cardboard and paperboard. Some cartons may even be made of recycled materials as well. We offer a wide variety of packaging machines and lines that work with a variety of carton sizes and types. We can meet the needs of literally any industry.
Sterile machinery
Our packaging machines are made with stainless steel, which can easily be disinfected and kept sterile. This is important if you are packaging food, personal care products, or beverages. It is also important for making sure that you keep a clean environment during the pandemic.
If you are ready to move ahead with your plans for new packaging, contact us today for assistance.