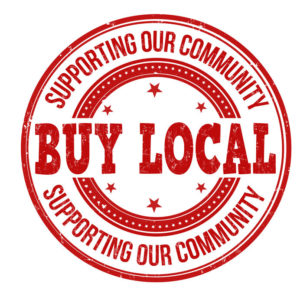 If you are a local manufacturer, such as a craft brewer, you have probably noticed an uptick in sales since March. The coronavirus pandemic has changed the global, federal, and local economies in highly impactful ways. For several reasons, COVID-19 has increased the demand for local products substantially. Local manufacturers or producers will need to step up their operations if they want to take advantage of this situation.
Travel and transportation issues
Travel has decreased significantly. And while transportation is still going strong delivering to grocery stores and retailers nationwide, the fact is that a lot of big brands are producing less and less product and getting it distributed to fewer retailers. That leaves an opportunity for local crafters.
If you manufacture, package, and distribute your product locally, you are much more likely to see a boom in business during this pandemic. Since your product doesn't have to be transported, you can also offer a more attractive price.
COVID-19 infection rates
The more that people interact with an object, the higher the chance of COVID-19 infection. There are varying reports of how long the coronavirus can live on surfaces. If you have a local product, you can use this opportunity to show your customers that your product has been manufactured and packaged locally, following local and federal pandemic recommendations.
Support local economies
More than ever before, people are more likely to support their local economy. Especially as local businesses make known their coronavirus response efforts and retailers offer contactless delivery, there is less reliance on national corporations like Amazon. People want to support their local community now more than ever. Take advantage of that with effective packaging that meets your new volume demands.
If you need assistance in determining the best upgrades to your packaging systems, contact us today.