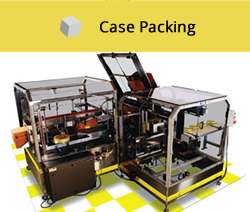 Every industry relies on trade shows and conventions to learn about the latest technologies and trends. Having all such events cancelled for 2020, and possibly 2021 as well, has made it very difficult for many industries to advance or for newcomers to be set up for success.
We and other equipment manufacturers are working hard to find a virtual event solution, but setting up and organizing such events is a huge challenge that requires time and careful planning. That means these opportunities are not happening anytime in the near future.
But we understand that business has not stopped. Manufacturers still have to produce products and package them for distribution. Whether you have an established brand or you are breaking into the market while the iron is hot, we are able to meet all of your packaging needs.
We are available by web meeting and other means to consult with you about your packaging operations or needs. We can then develop the best methods and equipment for you based on the capabilities of our various case packers.
If you are ready to get more information about how we can help you get your product to the masses, contact us today.