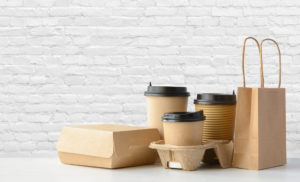 The type of packaging you choose for your product, from the material to the design to the way that it opens, tells a story about you and your company. The wasteful, single-use plastic packaging of the 1900s is finally giving way to paper-based packaging. But, why the shift to paper? Well, paper-based packaging offers many benefits that its competition just can't match:
Reusable, Recyclable, & Sustainable
The main draw of paper-based packaging for society is its status as the most environmentally-friendly packaging option. Paper-based packaging can not only be made of recycled paper but it too can be recycled, maintaining a cycle of reusability that you'll never get with plastics. 
For paper-based packaging that is made from freshly cut trees, manufacturers have begun replanting those trees with fast-growing, highly sustainable forests so that harvests will not affect local ecology. (more…)